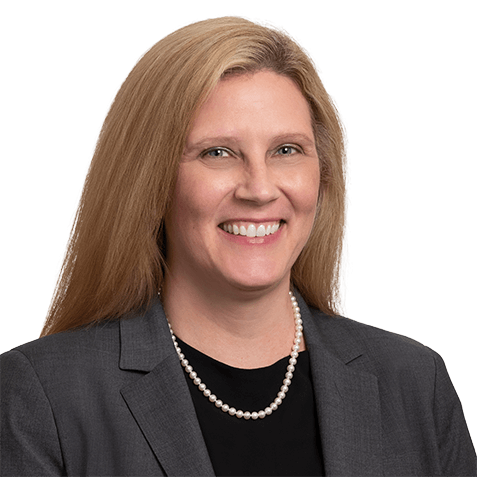 Karin F. Baron, MSPH
Director of Hazard Communication and International Registration Strategy
Overview
Karin F. Baron, MSPH, Director of Hazard Communication and International Registration Strategy with Bergeson & Campbell, P.C. (B&C®) has more than 20 years' experience developing, implementing, and managing complex chemical regulatory compliance strategies for some of the largest industrial and specialty chemical companies in the world. Her primary areas of practice include navigating the Globally Harmonized System of Classification and Labeling of Chemicals (GHS), including classification, labeling, and authoring of compliant safety data sheets (SDS), hazard and risk assessment, industrial hygiene, and environmental health and safety (EHS) programs. She managed assessments for product manufacturers wishing to comply with the food contact materials and cosmetics regulations under the U.S. Food and Drug Administration (FDA) and consumer products under the U.S. Consumer Product Safety Commission (CPSC) and Canada's Consumer Chemicals and Containers Regulations (CCCR).
Representative Engagements
Assisted multi-national companies with introduction of new chemistries across multiple regulatory schemes.
Assisted with resolution of statutory jurisdiction issue on multi-purpose products.
Developed and designed cross-functional labels for multi-jurisdictional products.
Provided classification for complex products under a variety of regulatory frameworks.
Developed a global labeling solution for a large chemical company, including regionally compliant labels in Asia, South America, the United States, Canada, and the EU.
Supported a large company-wide integration across multiple Enterprise Resource Planning (ERP) systems and provided hands-on support in the classification of thousands of chemicals under various classification criteria.
Provided technical expertise and project management support, including direct agency interactions in completing food contact notifications for a client.
Professional and Community Involvement
Member of the Society of Chemical Hazard Communications (SCHC) Board of Directors, 2022 –
Articles and Writings
Carla N. Hutton and Karin F Baron, MSPH, "How Might EU Proposals on Harmonised Classification and Prioritisation of Chemicals for Classification Impact Industry?," Chemical Watch, April 14, 2022.

Carla N. Hutton and Karin F. Baron, MSPH, "Expert Briefing: What could the European Commission's plan to strengthen CLP mean for industry?," Chemical Watch, August 2, 2021.

Lynn L. Bergeson, Bethami Auerbach, Lisa M. Campbell, Timothy D. Backstrom, Sheryl L. Dolan, Jane S. Vergnes, Richard E. Engler, Jayne P. Bultena, Karin F. Baron, and Charles M. Auer, "The DNA of the U.S. Regulatory System: Are We Getting It Right for Synthetic Biology?," Woodrow Wilson International Center for Scholars Synthetic Biology Project Report, October 15, 2015.

Hildeberto, Nava, and Nelson-Baron, Karin F.  1999.  "Polyesters Prepared From Alkoxylated Intermediates," United States Patent 5,998,568.
Presentations
"The European Commission Chemicals Strategy for Sustainability and Its Impacts on CLP," SCHC 2023 Annual Meeting, (October 4, 2023).

"Regulatory Jurisdiction Workshop," SCHC 2023 Annual Meeting, (October 2, 2023).

"CLP/GHS: Effects of New Hazard Classes and Implications for GHS," GlobalChem 2023, (April 5, 2023).

"WEBINAR — Food Safety Issues in the United States," Bergeson & Campbell, P.C., (October 26, 2022).
B&C, Acta, and BCCM
provide a full range of global support

for the commercialisation of chemicals, biocides, and products of industrial biotechnology, nanotechnology, and synthetic biology. View Our Services